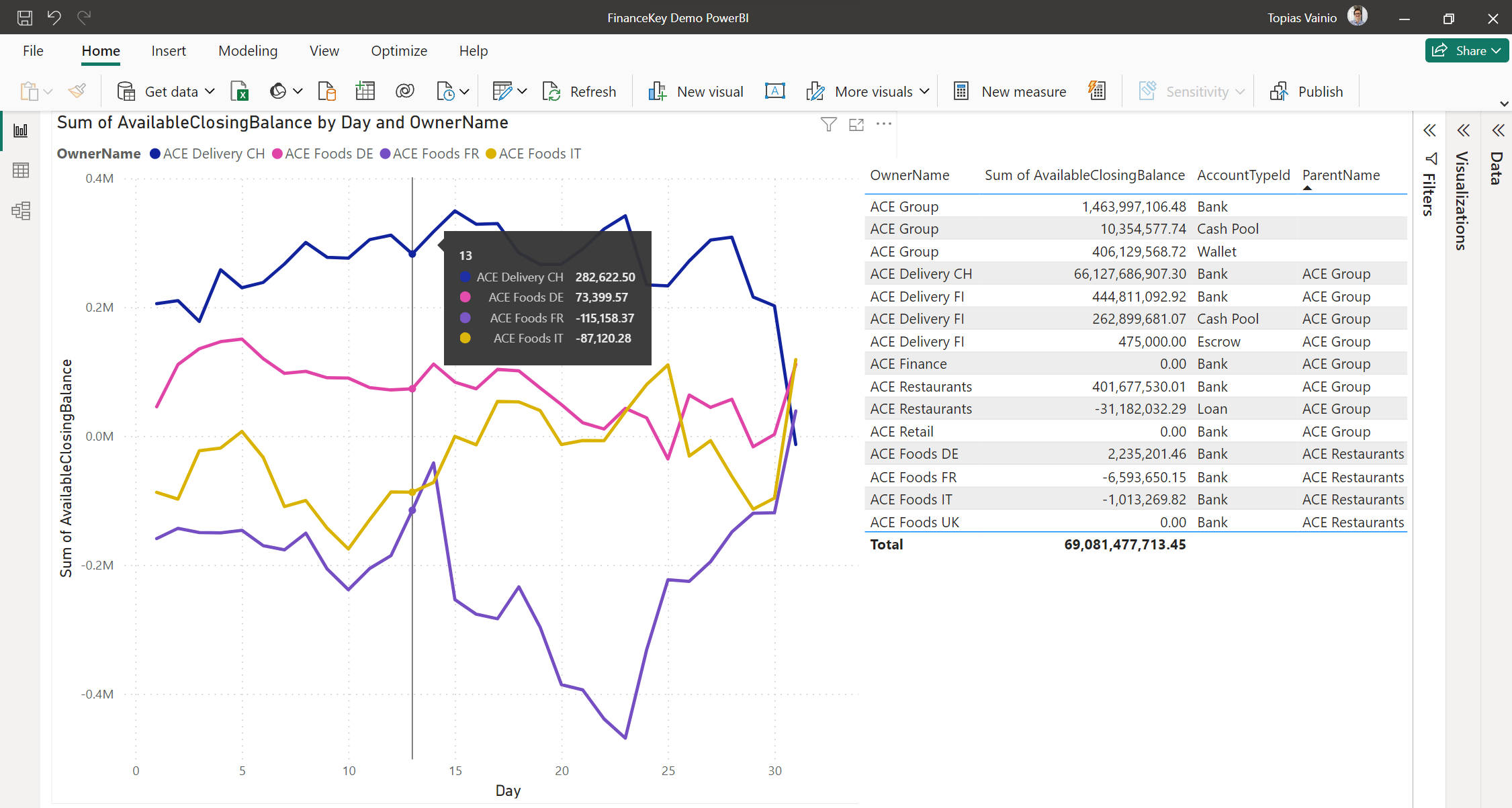 Integrate Real-Time Banking Data into Power BI with FinanceKey in 6 Steps
FinanceKey users are able to create dynamic dashboards, from any underlying data within the application. As a collaborative solution, FinanceKey does not limit its customers to creating dashboards & reports within the application, as we provide seamless connectivity to Power BI via OData feed. The visualisations & reports in Power BI benefit from real-time data by integrating banking data from FinanceKey. With Power BI, you can monitor cash flows, analyse liquidity, and track transactions on-demand. The dynamic visualisations powered by FinanceKey allow your treasury & finance teams to make data-driven decisions swiftly and with confidence.
Banking APIs offer a modern way to connect with your bank and get real-time updates to bank account balances and transactions. At FinanceKey we enable connectivity to Premium APIs designed for corporations, to the regulatory APIs (PSD2 in the EU) and Payment Services Providers (PSPs) digital wallets. With FinanceKey you can connect easily to multiple banks and get access to harmonized data in a single source. With OData we help you feed data and services instantly to e.g., Excel and Power BI.
Connecting FinanceKey with Power BI through the OData feed opens the possibility to easily create dynamic, interactive reports and stay up to date with real-time data. Let's look at the six straightforward steps!
1
Open Power BI Desktop: Begin by launching Power BI Desktop on your computer.
2
Go to the Data Tab & select OData feed: Click on the "Home" tab in Power BI and then select "Get Data." This will open the data source connection window. In the data source window, choose "OData feed" as your data source.
3
Enter the OData Feed URL & Authenticate: In the OData Feed dialogue box, enter the OData feed URL provided by FinanceKey. This URL is the gateway to your FinanceKey data. After entering the URL, click "OK." Power BI will connect to FinanceKey's OData feed.
You will be prompted to provide authentication details. Enter your organisational account credentials, to access your data securely.

4
Navigator Window & load data: Power BI will load the Navigator window, showing available tables and datasets from FinanceKey. Select the specific data you want to use in your Power BI reports by checking the corresponding boxes. Once you've made your selections, click "Load." Power BI will import the data into your report.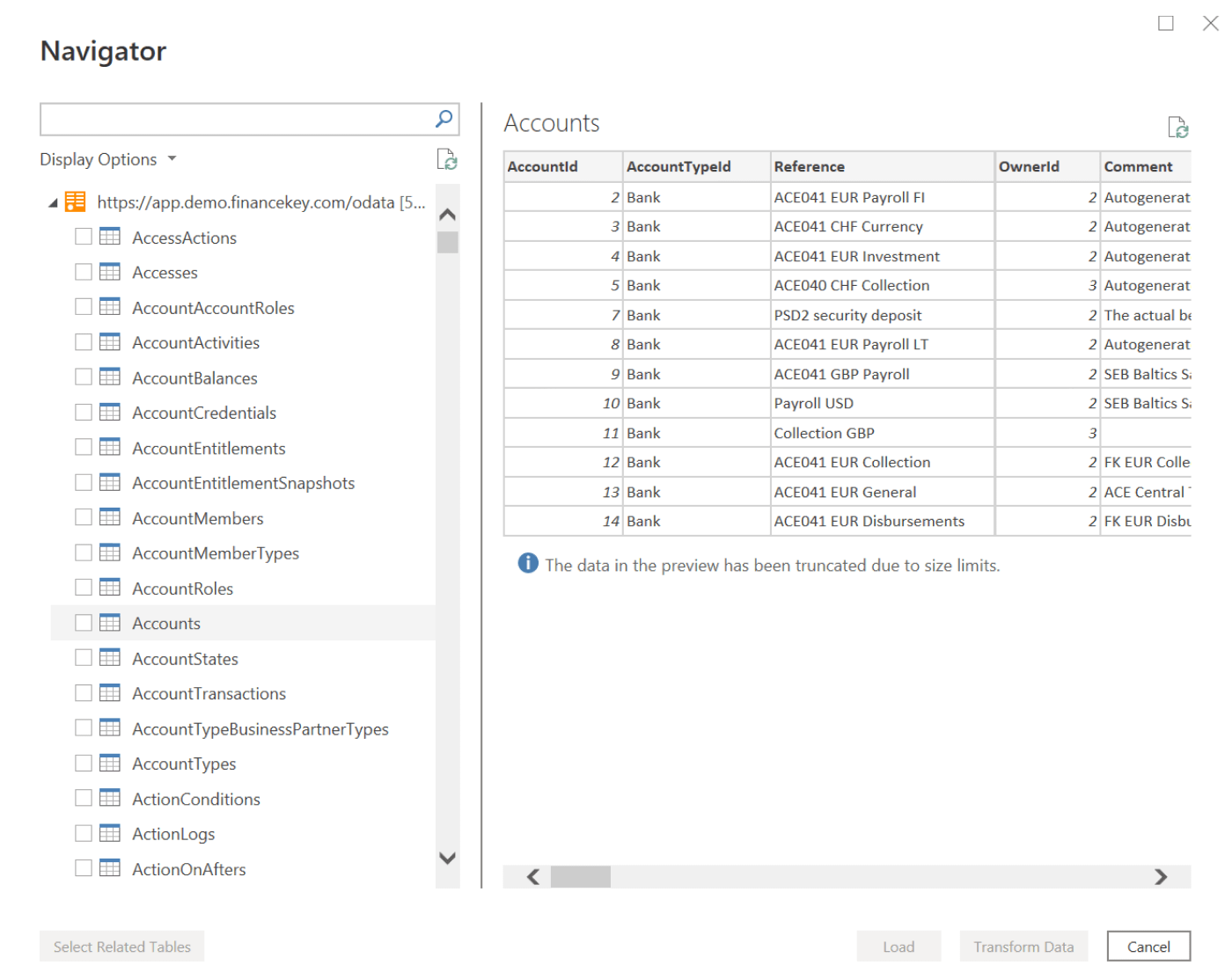 5
Create Visualisations: Now the best part! With your FinanceKey data accessible in Power BI, you can create interactive and insightful visualisations to gain valuable insights into your financial data.


6
Configure automatic data refresh: You can set up schedules to ensure you are working with the latest data from FinanceKey. Once you've designed your reports and dashboards, you can publish them to the Power BI service to share with your team or organisation securely.