Building the future of
truly digital treasury
Access corporate banking APIs with ease and gain instant
visibility to cash balances, transactions, and more.

Unlock the potential of banking APIs
Take advantage of effortless access to corporate banking APIs via FinanceKey app and API
Gain business benefits from real-time visibility to cash balances, transactions flowing instantly to ERP, and optimizing treasury processes
Explore the potential of other premium banking APIs using a secure FinanceKey interface
Achieve material savings by replacing file-based bank messaging with modern APIs.
Save costs, time, and energy, optimizing liquidity and cash management processes.
Gain a competitive edge developing open banking concepts for your business.
For ambitious businesses
solving concrete problems
​Corporations will benefit from seamless access to intra-day banking data from multiple banks in a single source, automated liquidity management, and connectivity, eliminating errors due to manual copy-pasting.
Freeing up employees' time from repetitive routine tasks and fragmented workflows adds to the organization's wellbeing, while employees can focus on more value-adding tasks.
Clients with ambitions to real-time, treasury digitalization and missing concrete ways to leverage banking APIs for their day-to-day problems will gain immediate benefits with minimum IT resources needs.
​Banks will benefit from wider corporate banking API adoption, quick piloting with customers to gain valuable feedback, learn from customer problems, and how to monetize premium API capability the best.
Partnership banks can offer a secure interface for their corporate clients to consume and explore APIs with ease.
Banks with existing corporate banking APIs can help their clients who lack technical skills for API implementation and reach new client segments.
Banks with corporate banking APIs on the roadmap can engage with customers early on and design their offerings based on customer needs.
Tomorrow's Treasury
A Strategic Business Partner with Real-Time insights based on standardized premium API's
The future of corporate banking
Digital ecosystems bringing mutual benefits for corporations, banks, and other ecosystem parties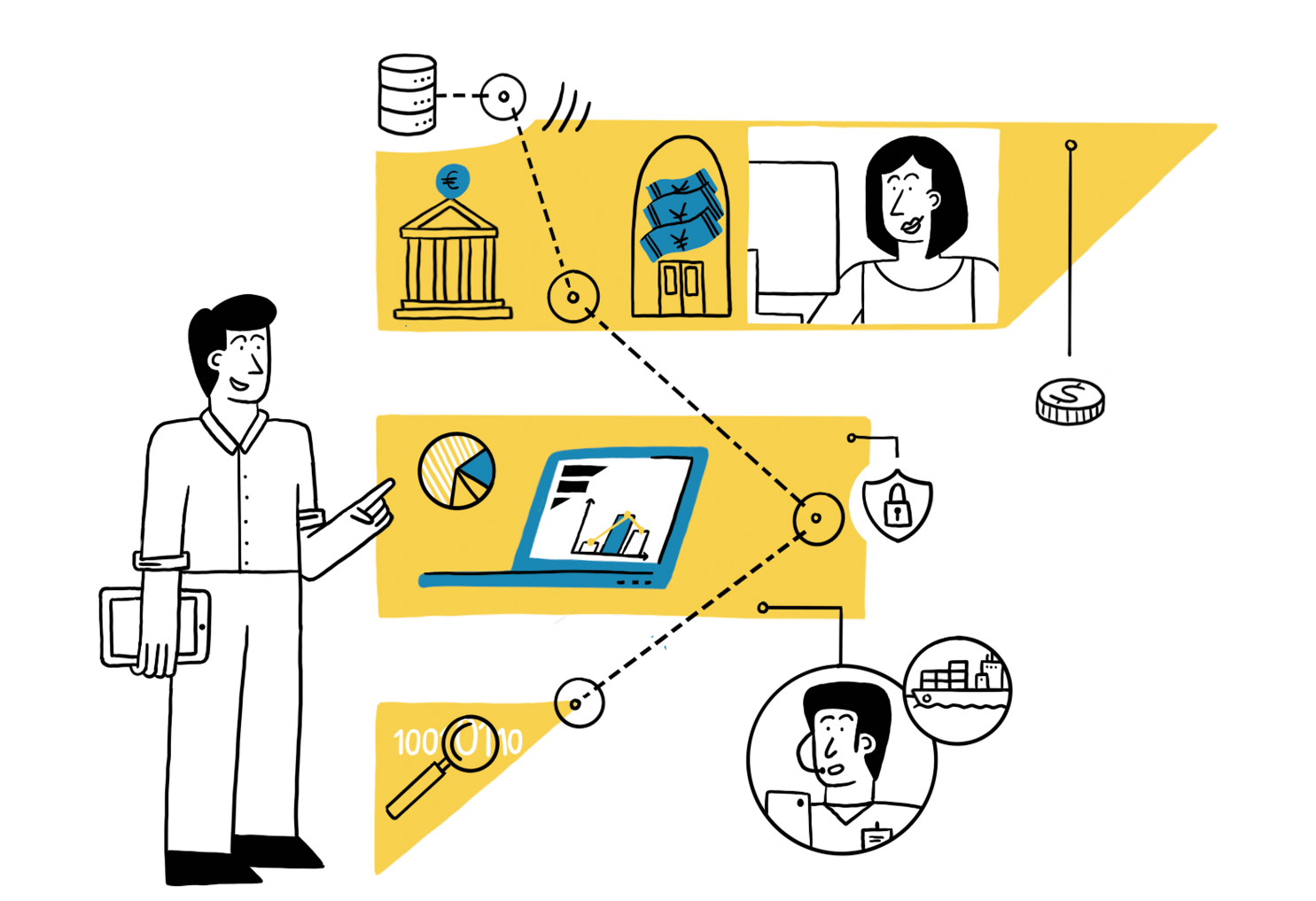 Interested in more?


Contact us.