Principles
Setting our company core values
Building a company is in many ways similar to building quality software.
You start by building the foundation enabling agility and scalability — ability to react quickly to changes in customer needs. For us, a set of core values — the FinanceKey principles — forms the foundation on top of which we can keep building our company and a superior product designed for treasury and finance professionals.
The premise of
our principles
We created the principles early on setting a blueprint for making key decisions, and something to go back to at difficult times. These will also establish a sense of culture and help us to identify talent as well as provide new hires with an understanding of what is expected of them. Ideally, we will embrace these values in everything we do. The FinanceKey principles are the core, that will support our customers, end-users, partners, employees and us as a company today and in the future.
Our principles are clustered into four distinct areas: Company, Team, People and Leaders.
For each area, there are three fundamental principles integral to our beliefs. Although the principles and values are different for each, there are clear overlaps and connections. This makes sense to us given that a company is comprised of teams, and teams are comprised of people and leaders.
We might fail at times, but our aspiration is to learn and improve every day. While we apply these principles in our day-to-day work, we will test and iterate these further.
Customer Needs
We strive to understand our customers' genuine needs and deliver on those requirements.
Win x5
We aspire to achieve a win-win-win-win-win situation: creating beneficial outcomes for our customers, partners, end-users, employees and the company.
PDCA (Plan Do Check Act)
We seek to continually improve, so we repeatedly apply the lean principal of PDCA to everything we do.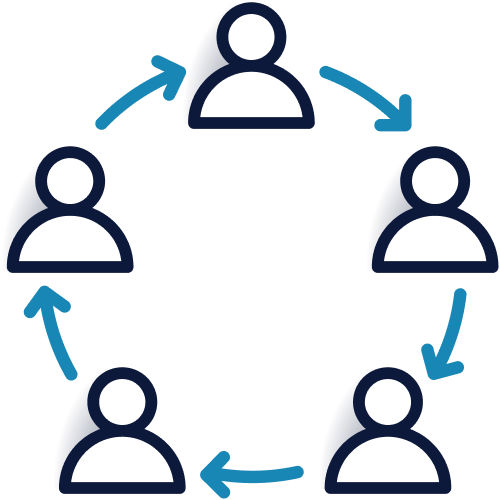 We Are United
We trust each other and rely on each other. We understand that we are stronger together.
We Encourage Boldness
Confidence and belief in our company principles and product framework allows us to take bold steps to maximise achievement.
We Have Fun
We enjoy what we do, the way that we work — and we do it with a smile.
"Happiness is a way of life, not a destination." – Kurt Vonnegut.
Be Curious
Keep an open mind, ask questions, think critically and most importantly listen.
Be Passionate
Take pride in continually innovating, take ownership of your actions and the outcomes.
"The only way to do great work is to love what you do." – Steve Jobs
Be Generous
Take time to elevate those around you through coaching and sharing. Take pride in contributing to the success of others.
Champion Empathy
We strive to understand the needs of each team member and then take actions to create a positive environment for the team to reach its full potential.
Create Trust
We empower our team and promote honesty to encourage a culture of transparency, accountability and mutual respect.
Lead by Example
In each encounter, we bring energy and purpose so that our teams have clear objectives and focus. We create positive and constructive work cultures in which people can thrive.