Bank Account Management
Gain full visibility to bank accounts, signatory rights, bank fees and data exchange
Single repository of all bank accounts & automated bank account data exchange between ERP, TMS and other systems providing complete control.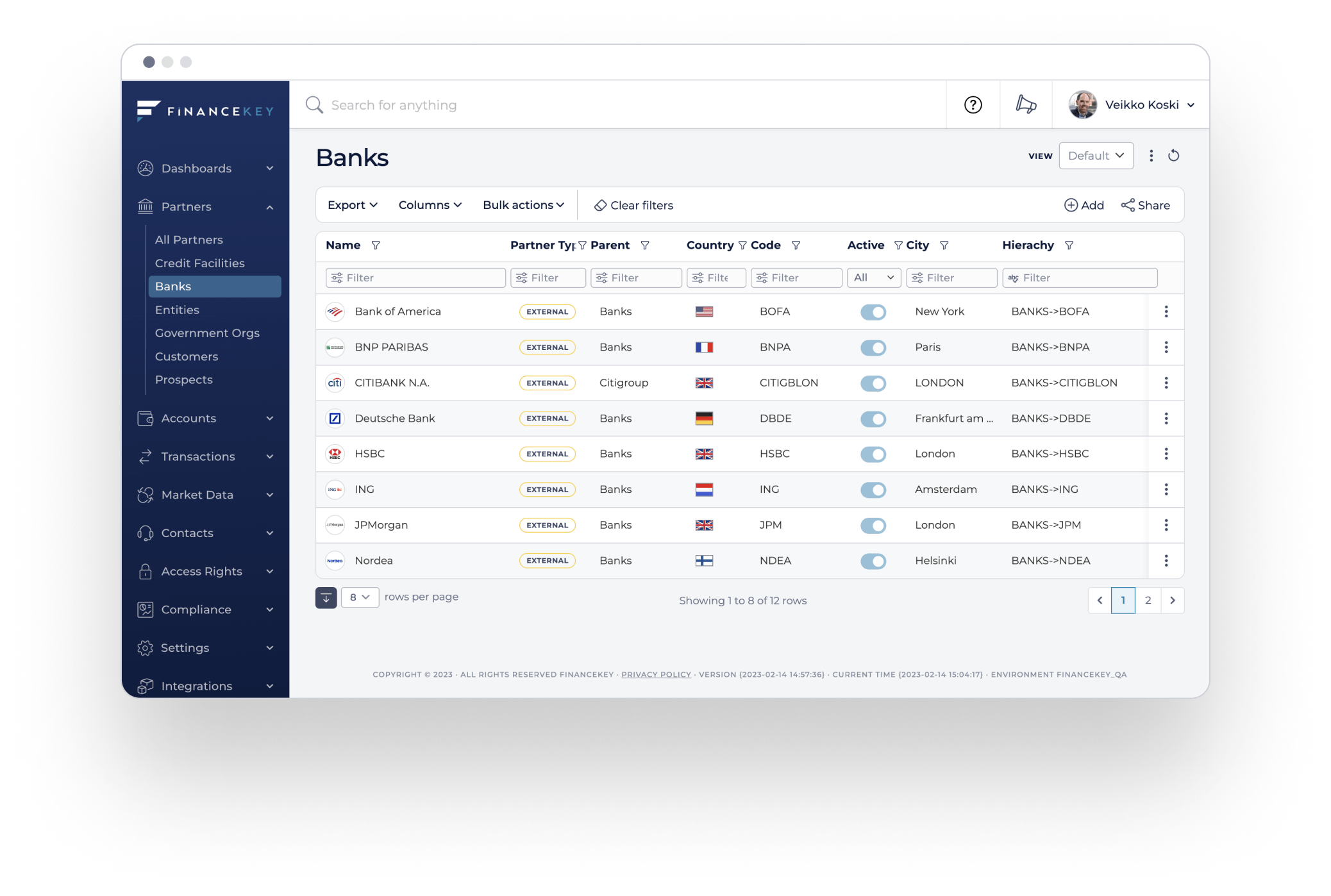 Features
Automated bank account workflows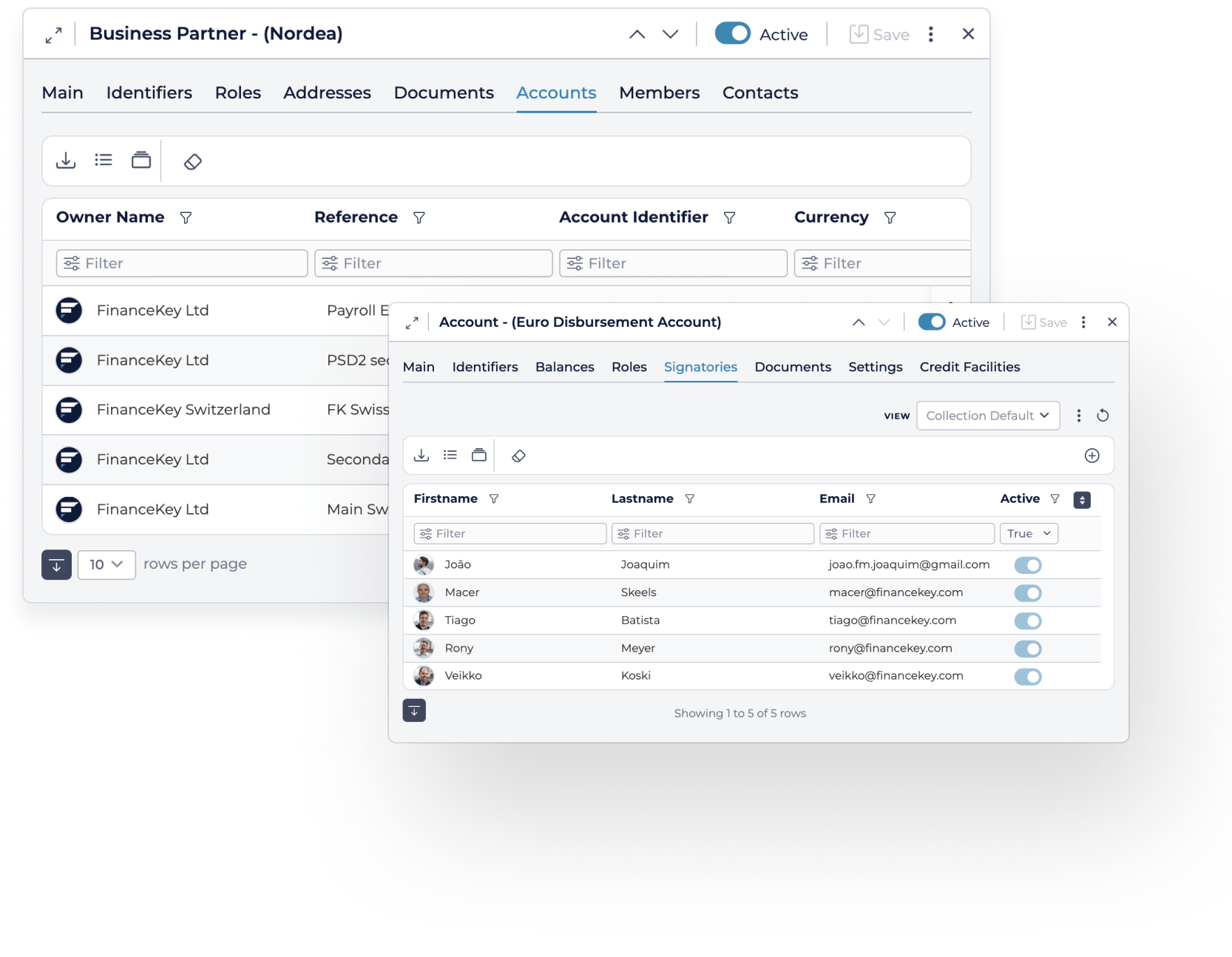 Single repository of all bank accounts providing complete control. Store all related documentations, contracts and credit facilities together.
Leverage eBAM opportunities to automate workflows around bank account management: account maintenance, regulatory reports +more.
Manage overdrafts per bank account, cash pools and guarantees.
Set interrelationships between accounts virtual and physical accounts – e.g with notional/physical cash pools, virtual ledger accounts and virtual bank accounts.
Take advantage of our audit capabilities to track the bank accounts life cycle.
Combine the module with our Bank Portal Identity and Access Management solution!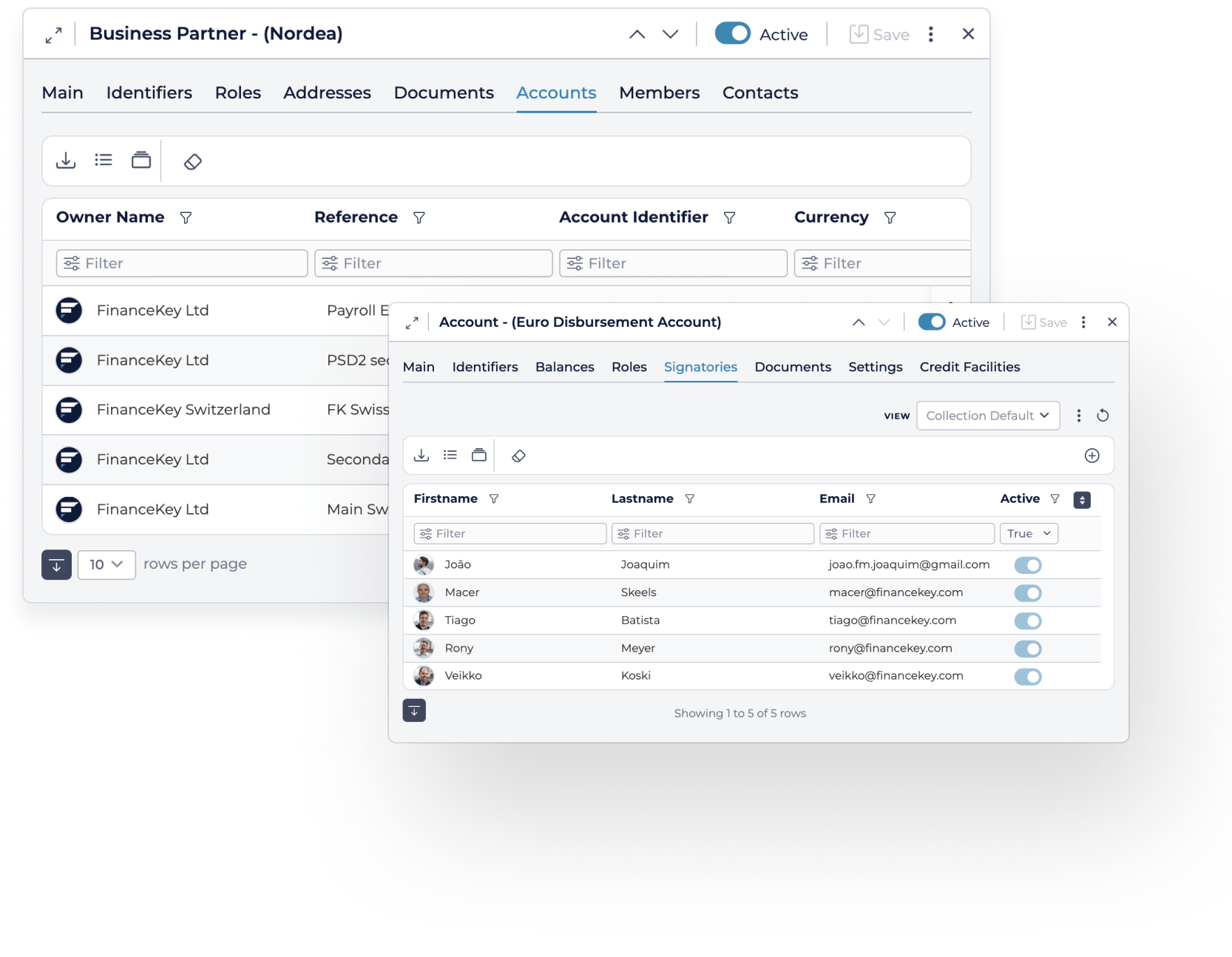 For C-level
Full visibility to bank accounts, signatory rights & bank fees.
For Treasury
Gain 100% control & save time and cost on compliance & audit.
For IT
Leverage API technology to exchange data between ERP, TMS and other systems.
Experience it first hand
Contact Us
Explore other FinanceKey solutions