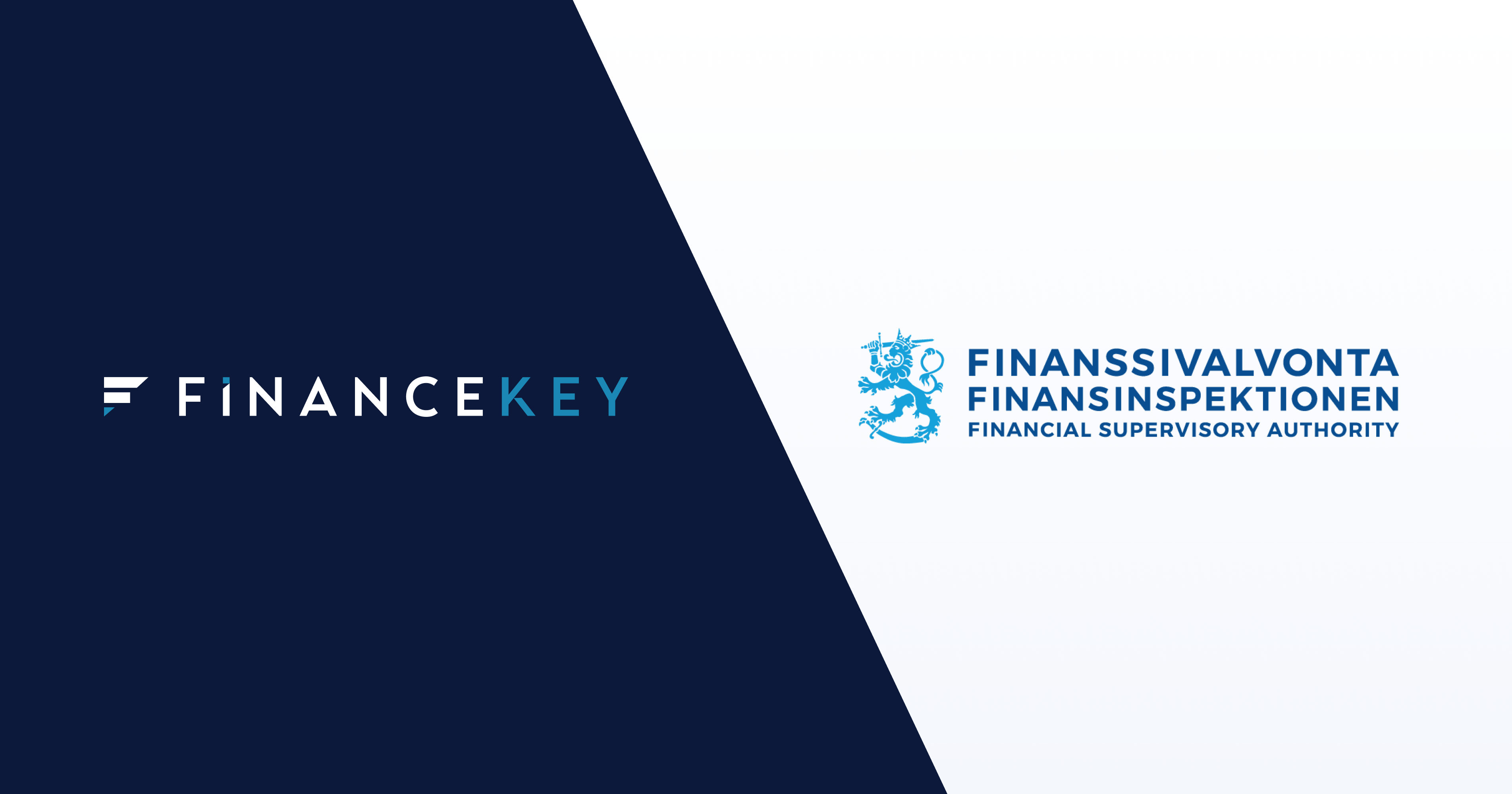 FinanceKey becomes an official Account Information Service Provider under EU's PSD2 regulation
FinanceKey has been awarded Account Information Service Provider (AISP) status by the Finnish Financial Supervisory Authority (FSA). AISP registration provides us with the ability to help customers access their bank account data via the regulated Payment Services Directive 2 (PSD2) Application Programming Interfaces (APIs) within the European Union (EU). Registered AISPs are regulated and operate under the supervision of the FSA.
"The AISP status is an acknowledgement of the diligent policy and process documentation effort that the team invested time and resources in early on. It allows us to provide our customers with access to their EU-domiciled bank accounts through our API systems and is proof that FinanceKey is serious about upholding the security and operational measures advocated by the FSA. Our commitment to security will continue through the implementation of compliance processes and the pursuit of IT security certifications", comments Veikko Koski, CEO and Founder of FinanceKey.
PSD2 was implemented in 2018 to support innovation and competition in payments, enhancing the security of payment transactions and the protection of consumers' and businesses' data. There have been different interpretations of the directive and not all banks provide access to business accounts via their PSD2 connections, or they might have limited the scope to "payment accounts" only. European Banking Authority (EBA) has recently published an opinion on PSD2 where many of the initial shortcomings are flagged, with proposals to improve the initiative further, including clarification of the scope and definitions used.
EU's PSD2 has worked as a catalyst for a wider open banking movement, followed by other regions and countries. The initiative led to the development of the first corporate banking APIs by the large international banks and innovation outside the traditional bank connectivity. Today, treasuries can benefit from real-time insights and gain process efficiencies by applying APIs e.g. around FX, beneficiary account validation, payment tracking and refunds, offered by the leading corporate banks.
Please contact us at hello[at]financekey.com for more info or to find out how we can help you with your API banking journey and enable automation for payment and treasury operations.