Beneficiary Account Validation
Protect against fraud with IBAN name check
Ensure payments arrive at the intended beneficiary with IBAN pre-validation. Integrate checks into your business processes to protect against fraud.
Features
Validate bank accounts to avoid fraud & errors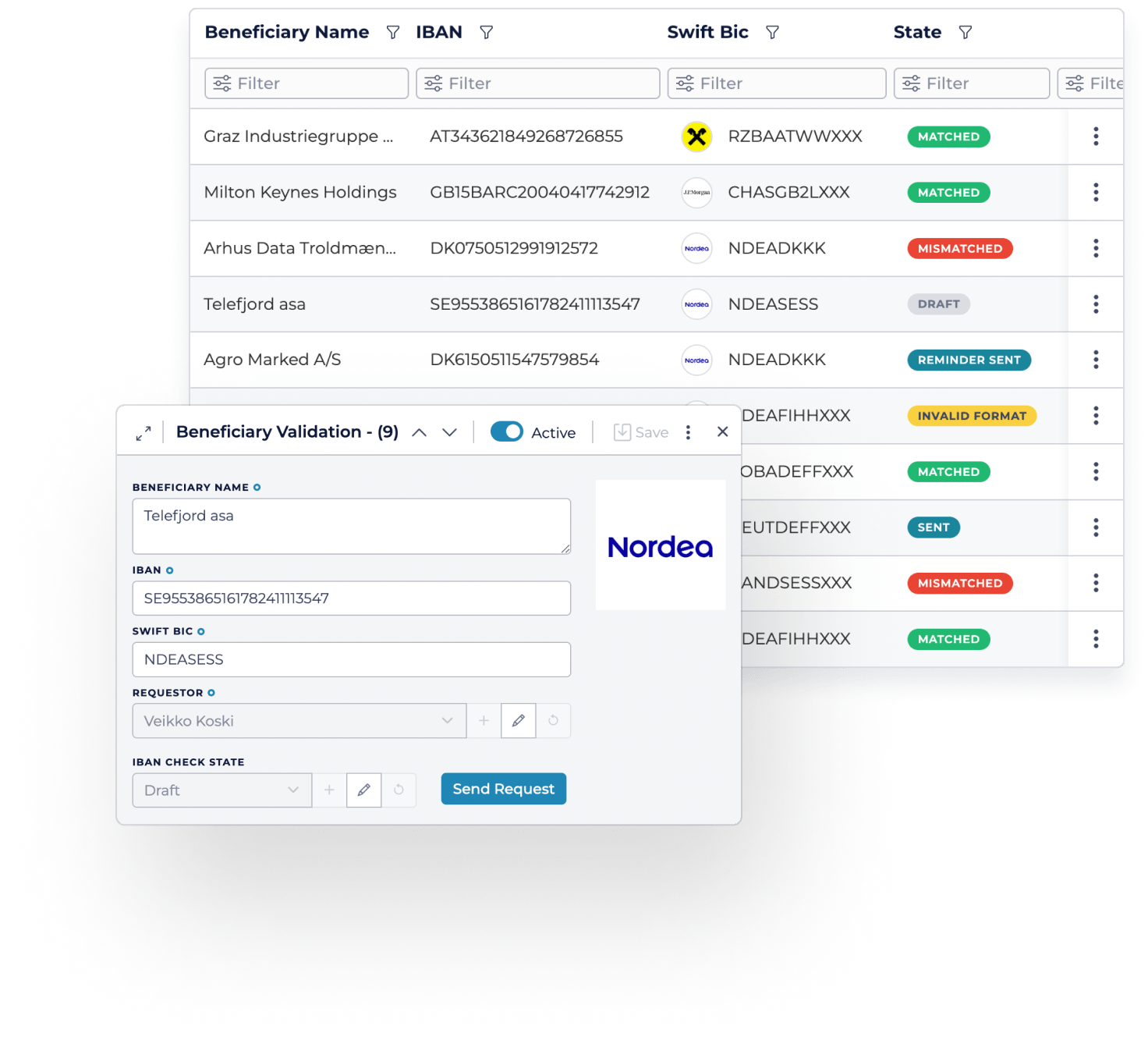 Validate account information in advance and reduce the number of payment returns and failed payments caused by incorrect payment details.
Benefit from reduced operating costs and improve straight-through processing rates safely, in the knowledge that payments will reach their intended recipients.
Prevent fraudulent activity by ensuring that the instructed beneficiary is the rightful owner of the account before payment is made.
Embed account validation directly into payment operations using FinanceKey's API, or submit requests via our intuitive UI.
Receive updates and notifications in real time when the status of the check is updated.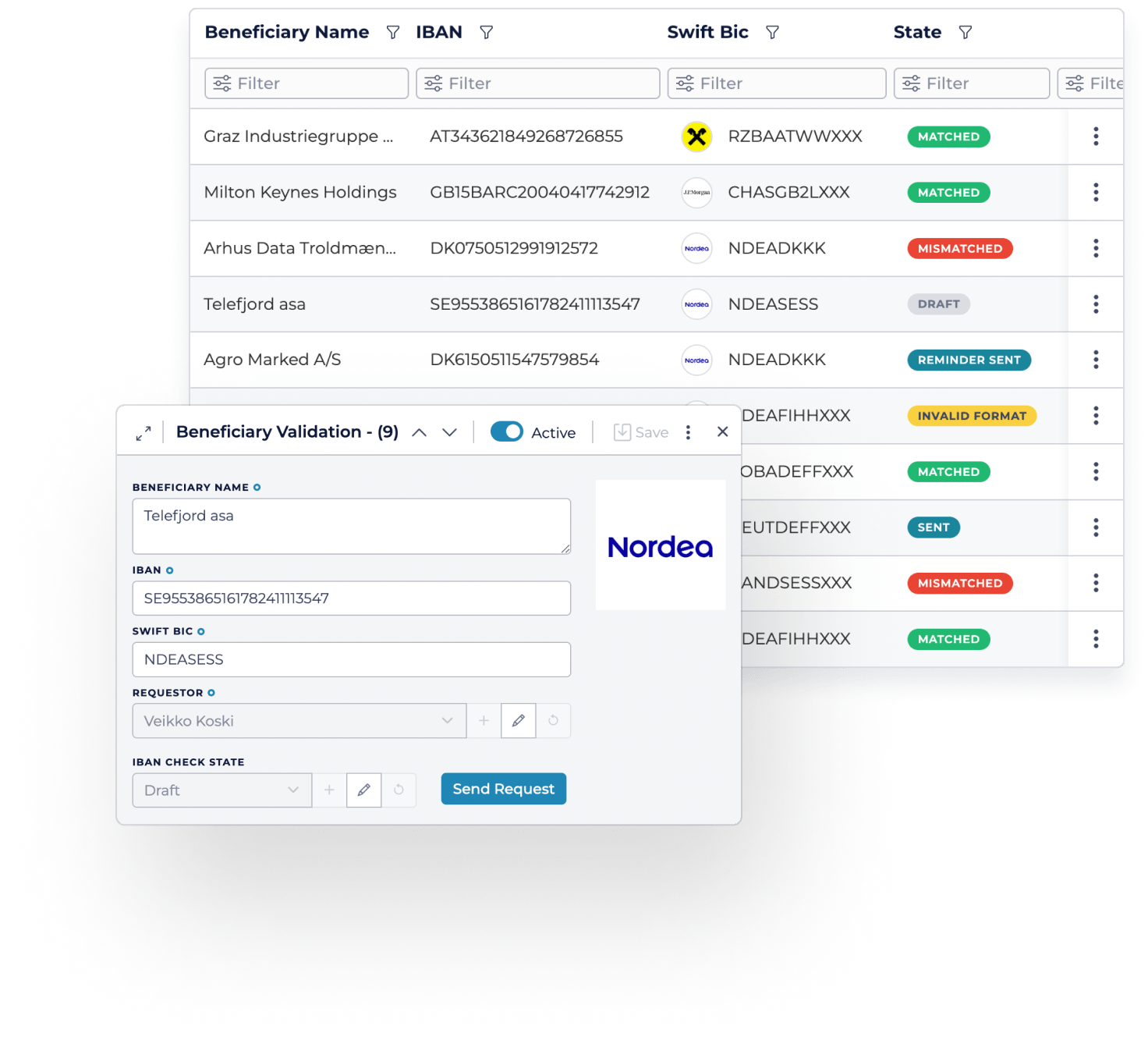 For C-level
Control over payment recipients reducing financial and reputational risks.
For Treasury
Reduced fraud risk & less errors. Improve compliance, quality & gain efficiencies.
For IT
Easy integrations to existing systems & connectivity monitoring via dashboards.
Experience it first hand
Contact Us
Explore other FinanceKey solutions