The new digital approach to manage
payments & treasury
Seamless connectivity to banking APIs and ERPs via a single platform
Manage liquidity, payments, compliance & connectivity. Stress-free.
Integrations
Easy integrations & connectivity monitoring
Integrate with banks, payment providers & other partners via a single API. Feed data into your ERP, TMS, CRM or spreadsheets in the required format.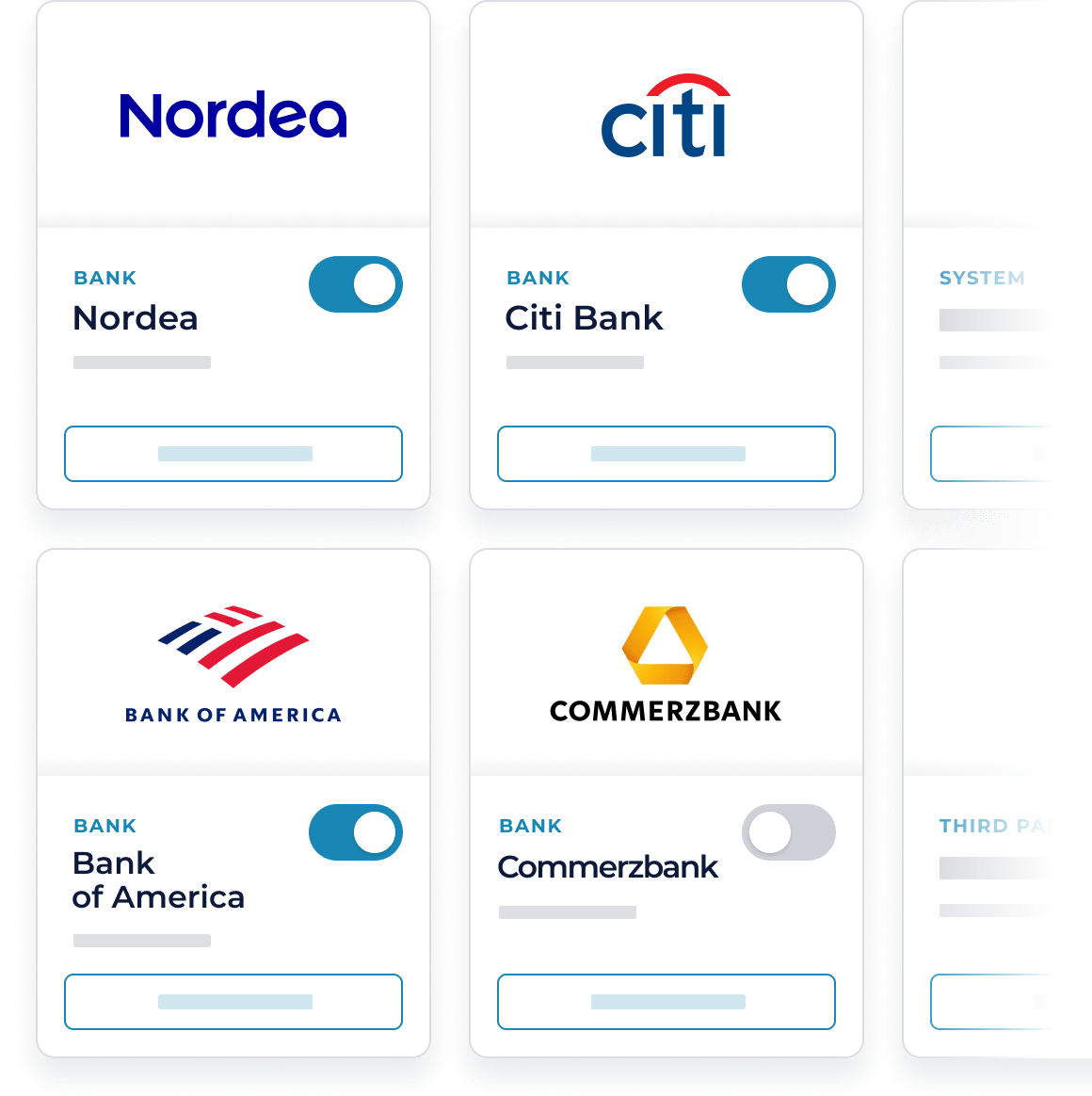 Dashboards
Liquidity dashboards & real-time cash visibility
Instant insights into liquidity for smarter decision-making and to maximise return on cash. Bank balances, investments & wallets in one source.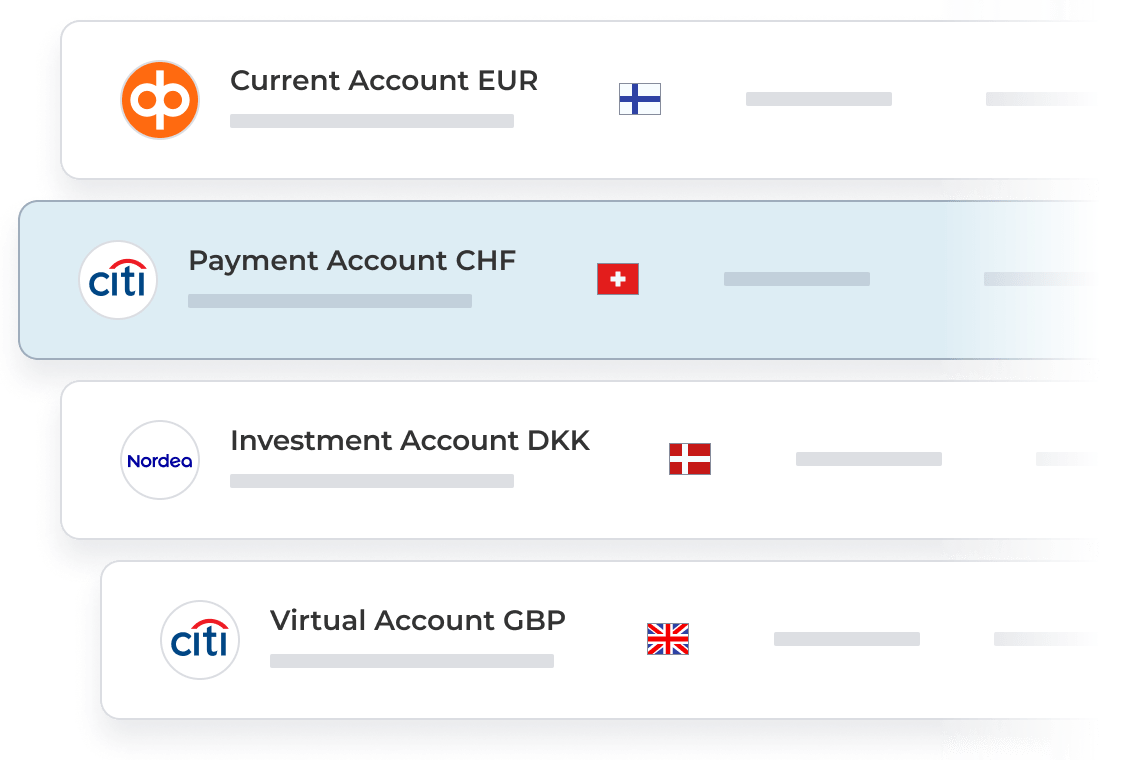 Compliance
Account pre-validation to avoid errors & fraud
Ensure payments arrive at the intended beneficiary with IBAN pre-validation. Protect against errors & fraud by integrating checks into your business processes.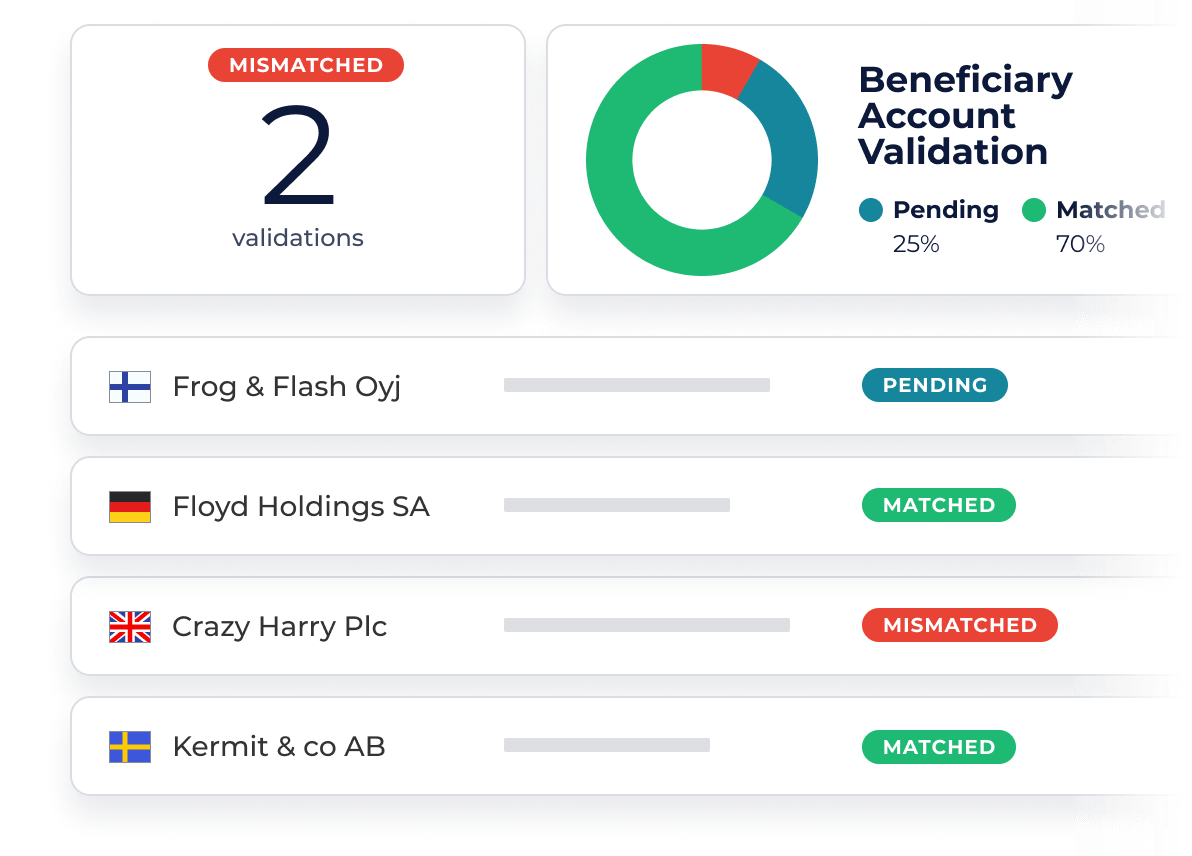 Identity and user access management
Manage bank portal user entitlements with ease
Achieve control over external e-banking tools' user entitlements, remove accesses of leaving employees and automate compliance checks.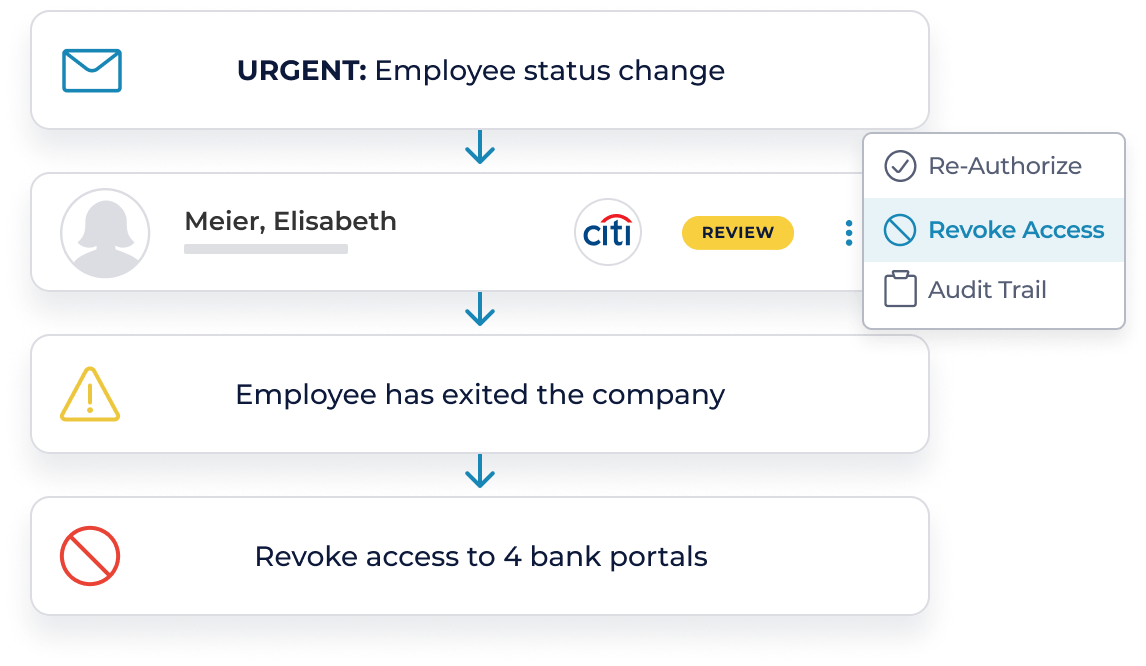 Bank account management
Gain complete control over bank accounts
Single repository of all bank accounts & automated bank account data exchange between ERP, TMS and other systems providing complete control.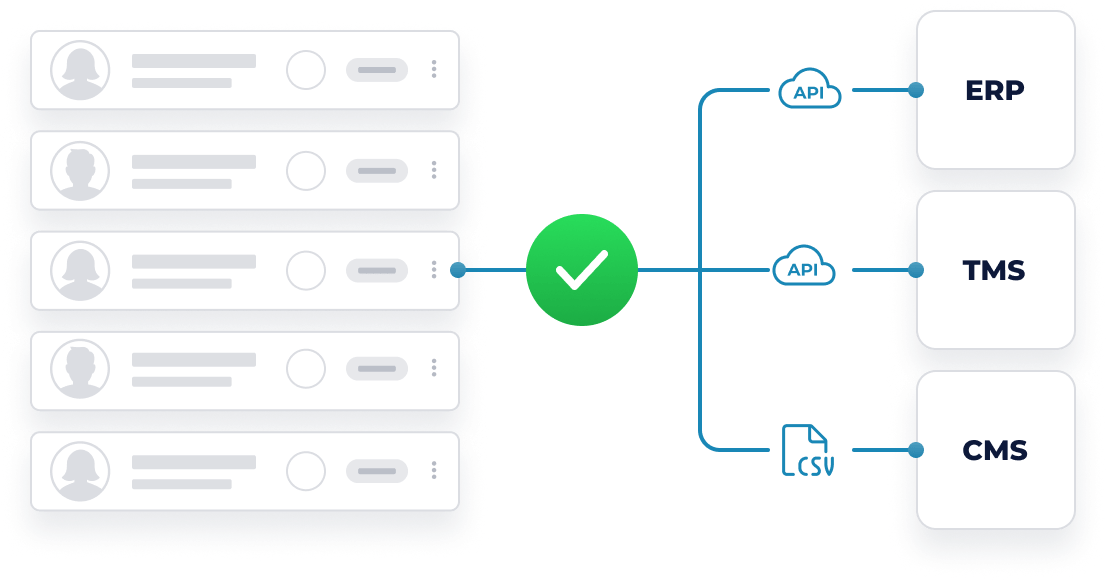 Automation & payments
Centralised Payment Hub
Single portal to approve, track & manage payments, automate payment flows, configure approval workflows and process payment refunds efficiently.