One platform for treasury automation, dashboards and integrations
For digitally ambitious treasury and finance teams
Manage liquidity, payments, compliance & connectivity. Stress-free.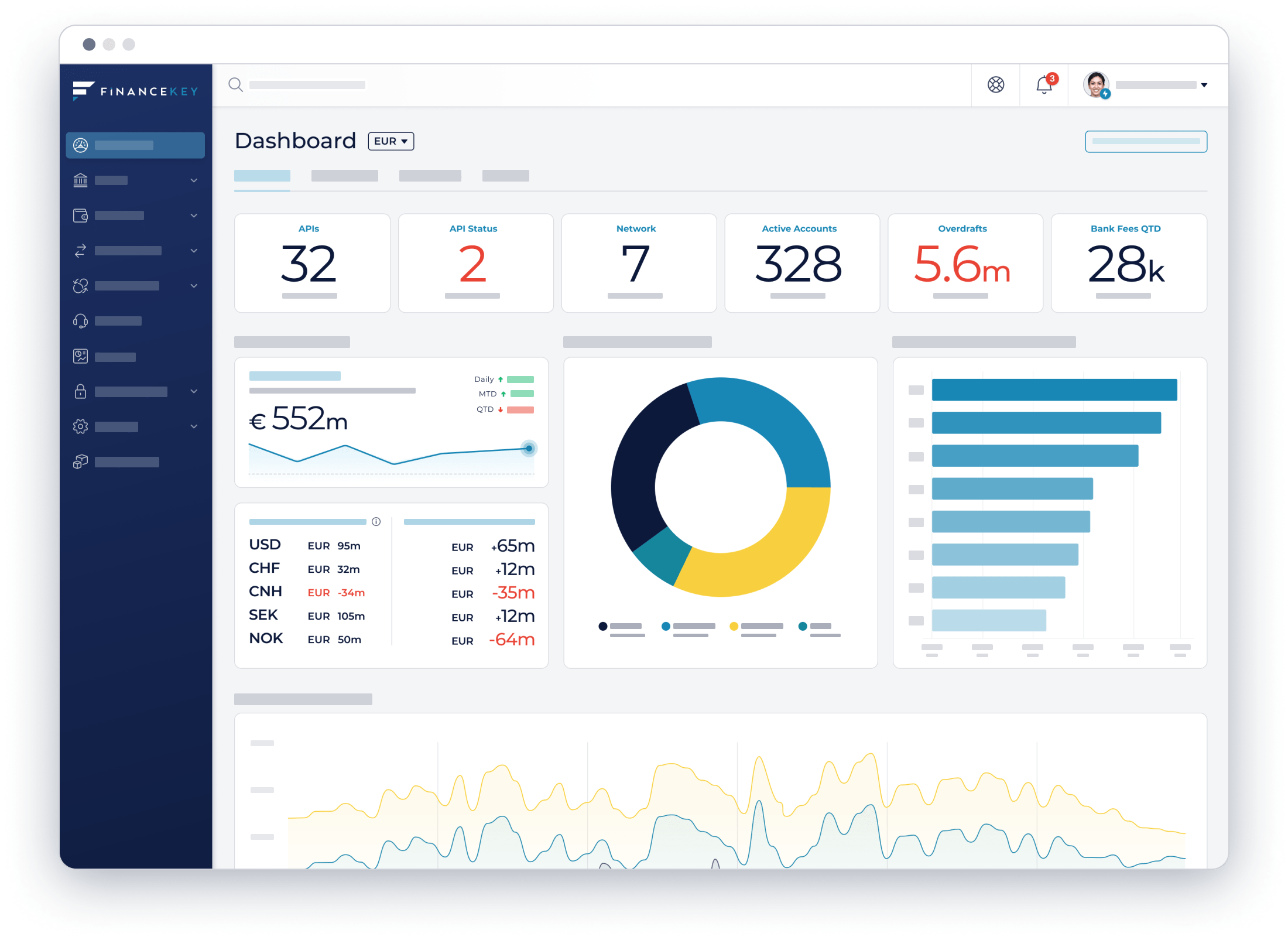 Treasury management doesn't have to be that hard
Integrations
Easy integrations & interface to monitor connectivity
Integrate with banks, payment providers & other partners via a single API. Feed data into your ERP, TMS, CRM or spreadsheets in the required format.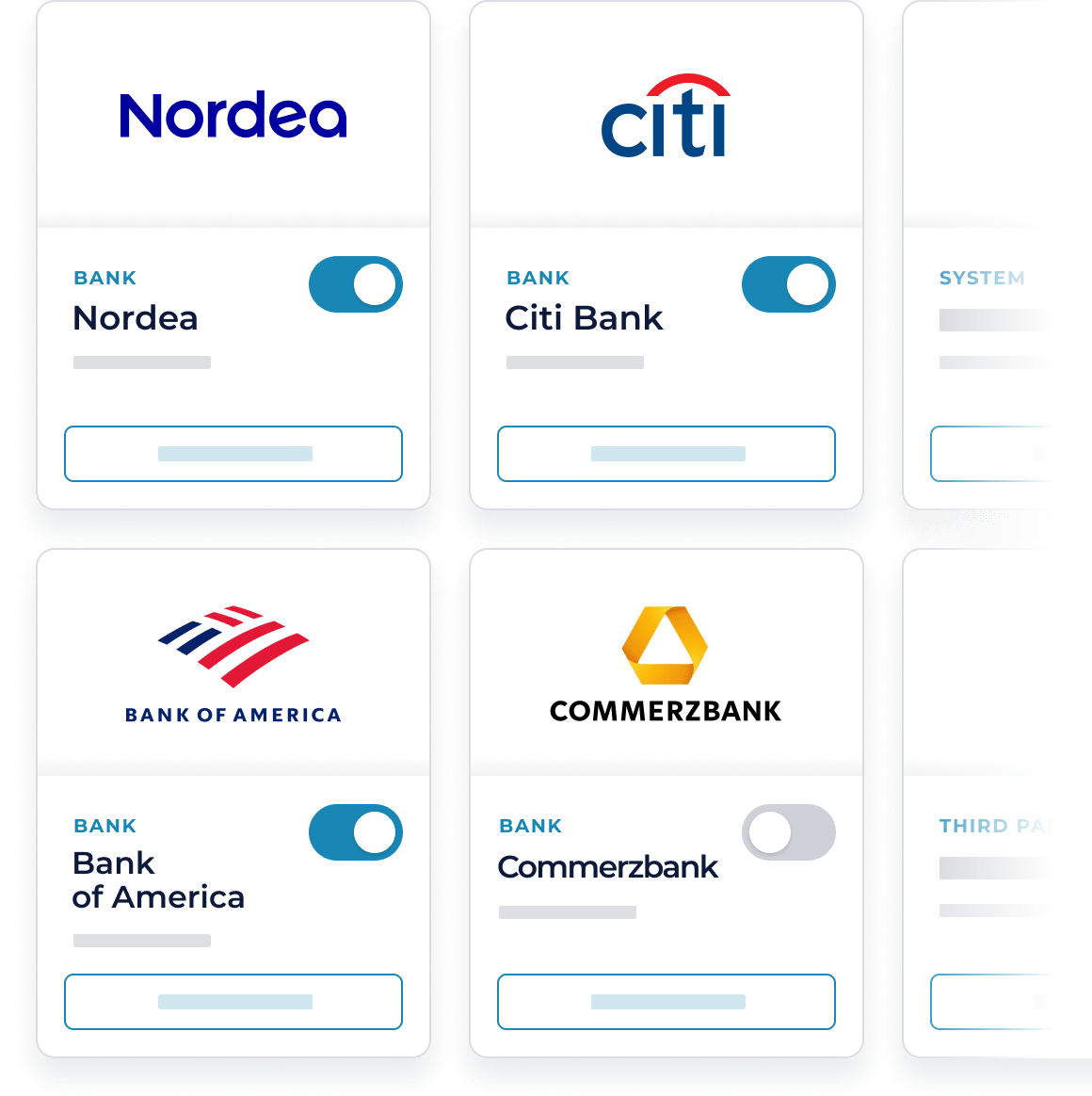 Dashboards
Automated liquidity dashboard & real-time cash visibility
Instant insights into liquidity for smarter decision-making and to maximise return on cash. Bank balances, investments & wallets in one source.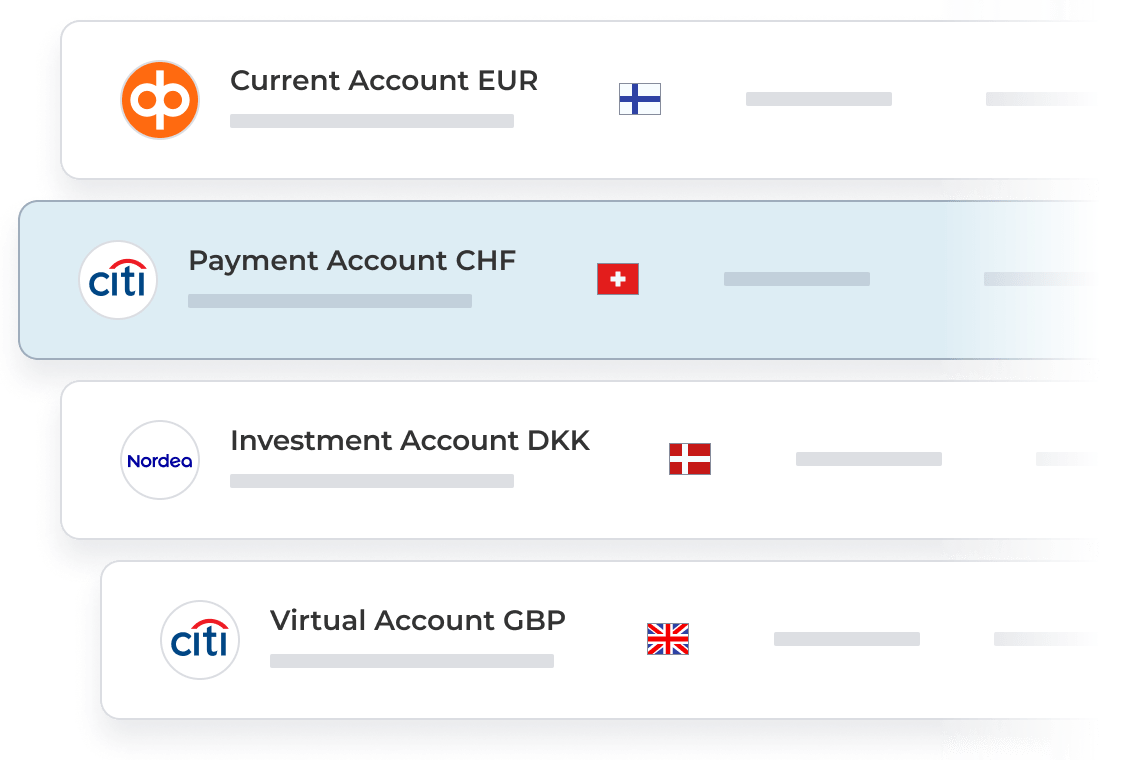 Fraud Protection
Protect against fraud with IBAN name check
Ensure payments arrive at the intended beneficiary with IBAN pre-validation. Protect against errors & fraud by integrating checks into your business processes.