Bank Portal User Entitlements
Worried about potential security breaches?
Our Identity and Access Management (IAM) tool is here to help monitor and manage multiple identities and access levels for all your e-banking portals.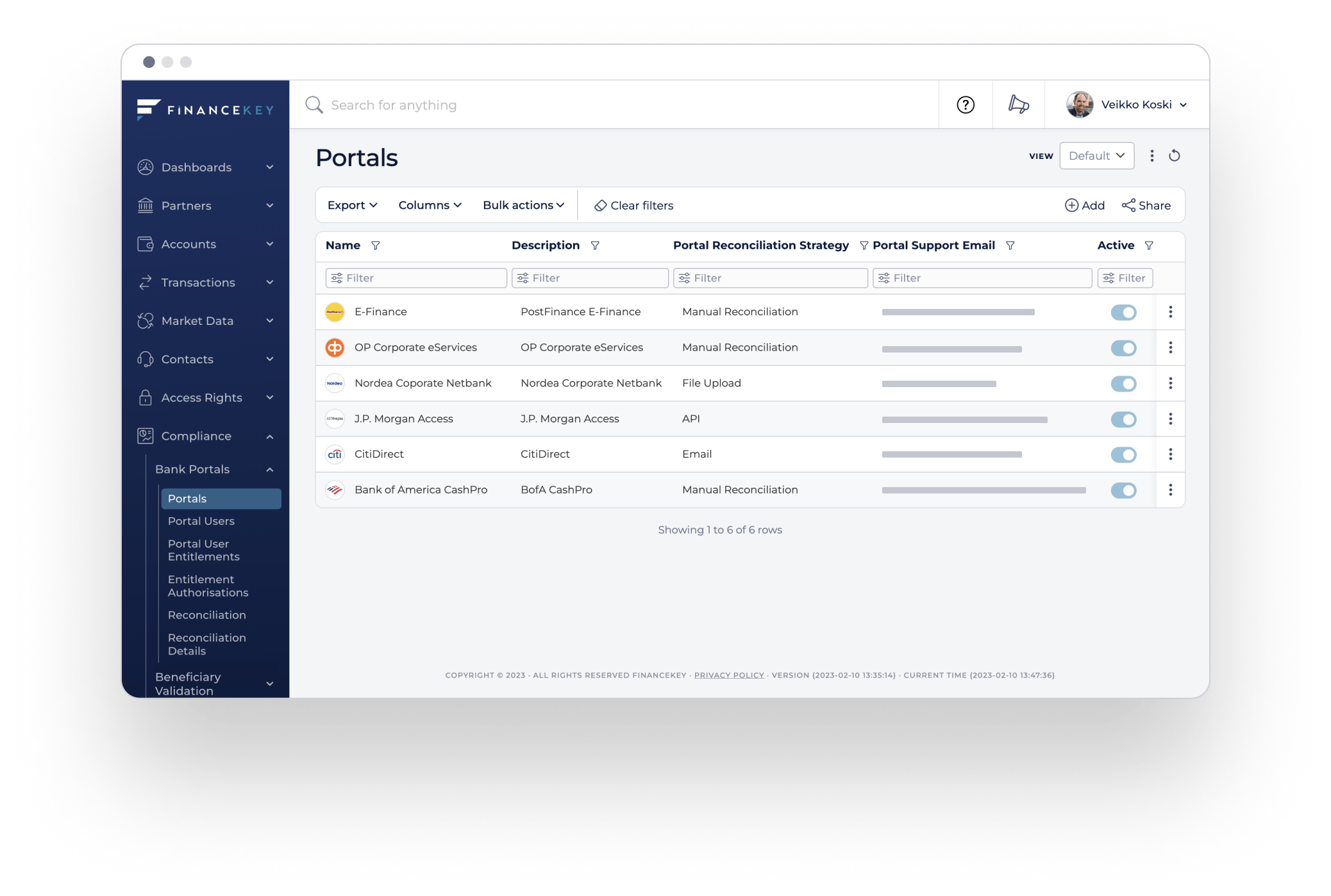 Features
Gain control over bank portal user entitlements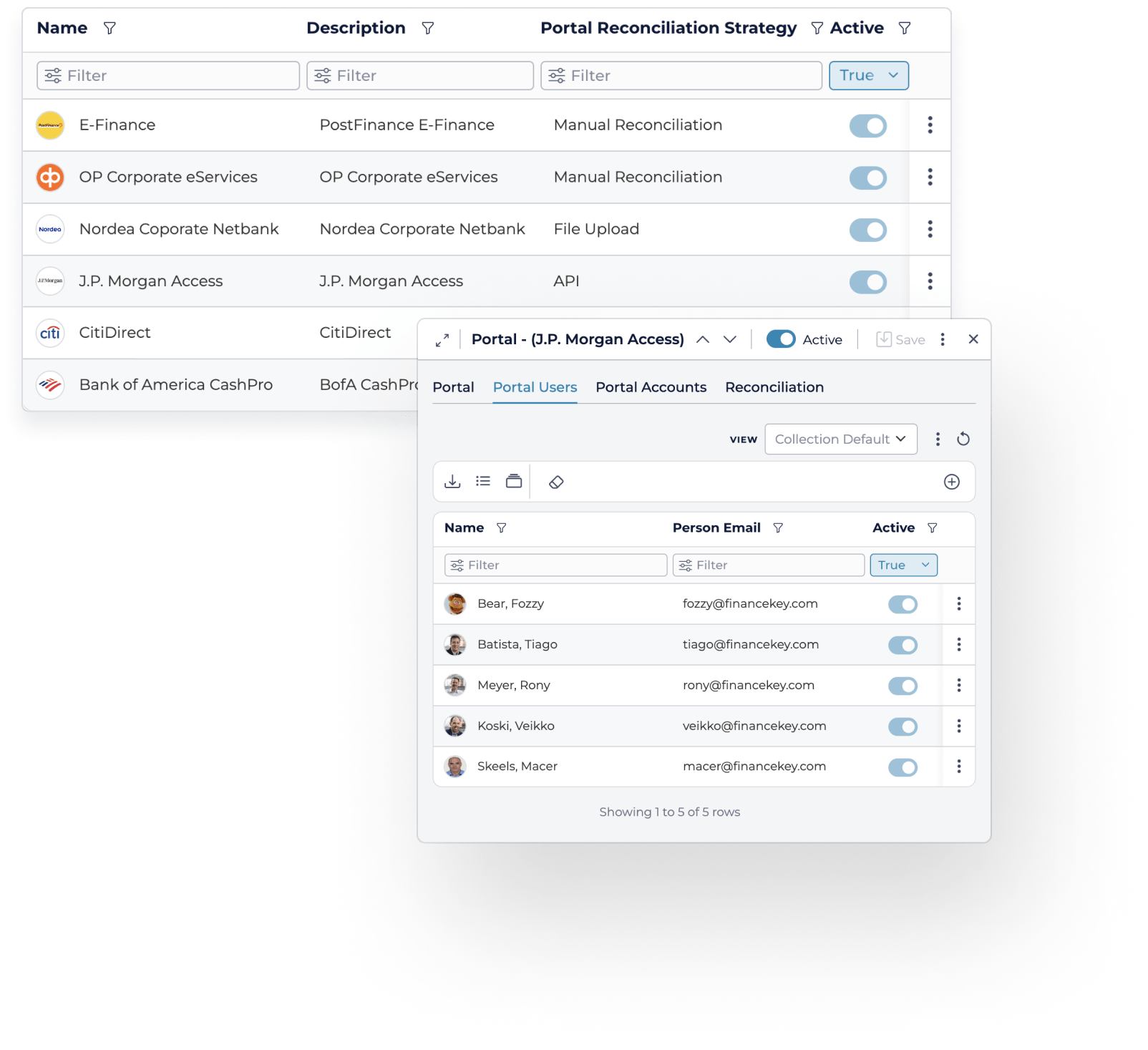 Provides an overview of personnel having access to bank portals, bank accounts and to their access levels
Benefit from built in audit trail that tracks access rights updates and changes, authorisation and employment states.
Meet compliancy requirements with authorisation and re-authorisation processes. Quickly identify and resolve differences.
Automate the reconciliation of user entitlements against e-banking portal data.
Integrate into the company active directory or HR system to be notified when employees exit or change position.
Use the FinanceKey UI, or integrate the solution into the corporate IAM tool for wider cross-corporate visibility and compliance with segregation of duty controls.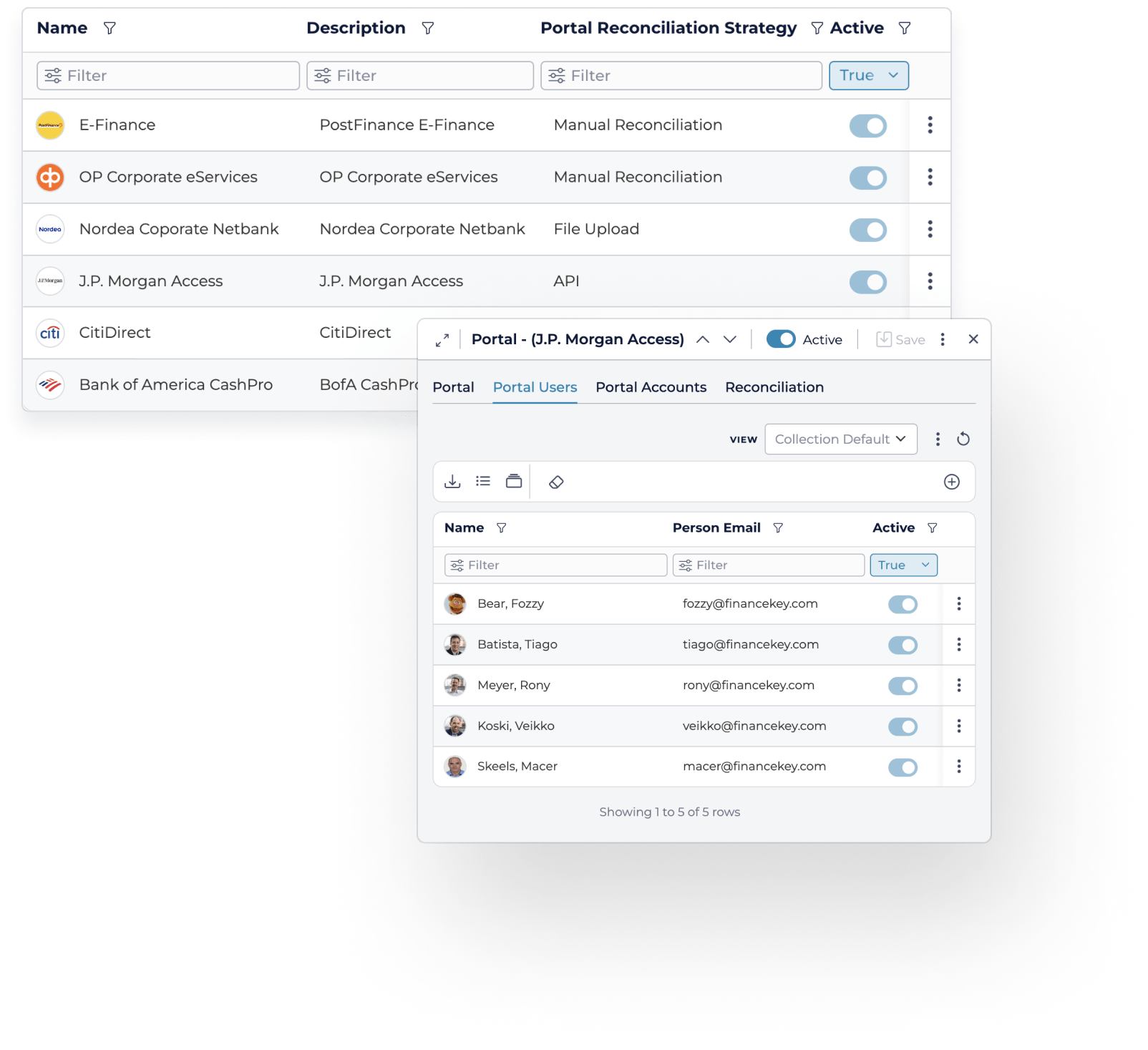 For C-level
Ensure compliance with a cost effective and highly automated solution.
For Treasury
Reduce operational risk, free up time and save costs.
For IT
Standardised & automated process freeing up IT resources.
Experience it first hand
Contact Us
Explore other FinanceKey solutions