Solutions
Take advantage of one or multiple FinanceKey solutions
Beneficiary Account Validation
Protect against fraud with IBAN name check
Ensure payments arrive at the intended beneficiary with IBAN pre-validation. Integrate checks into your business processes to protect against fraud.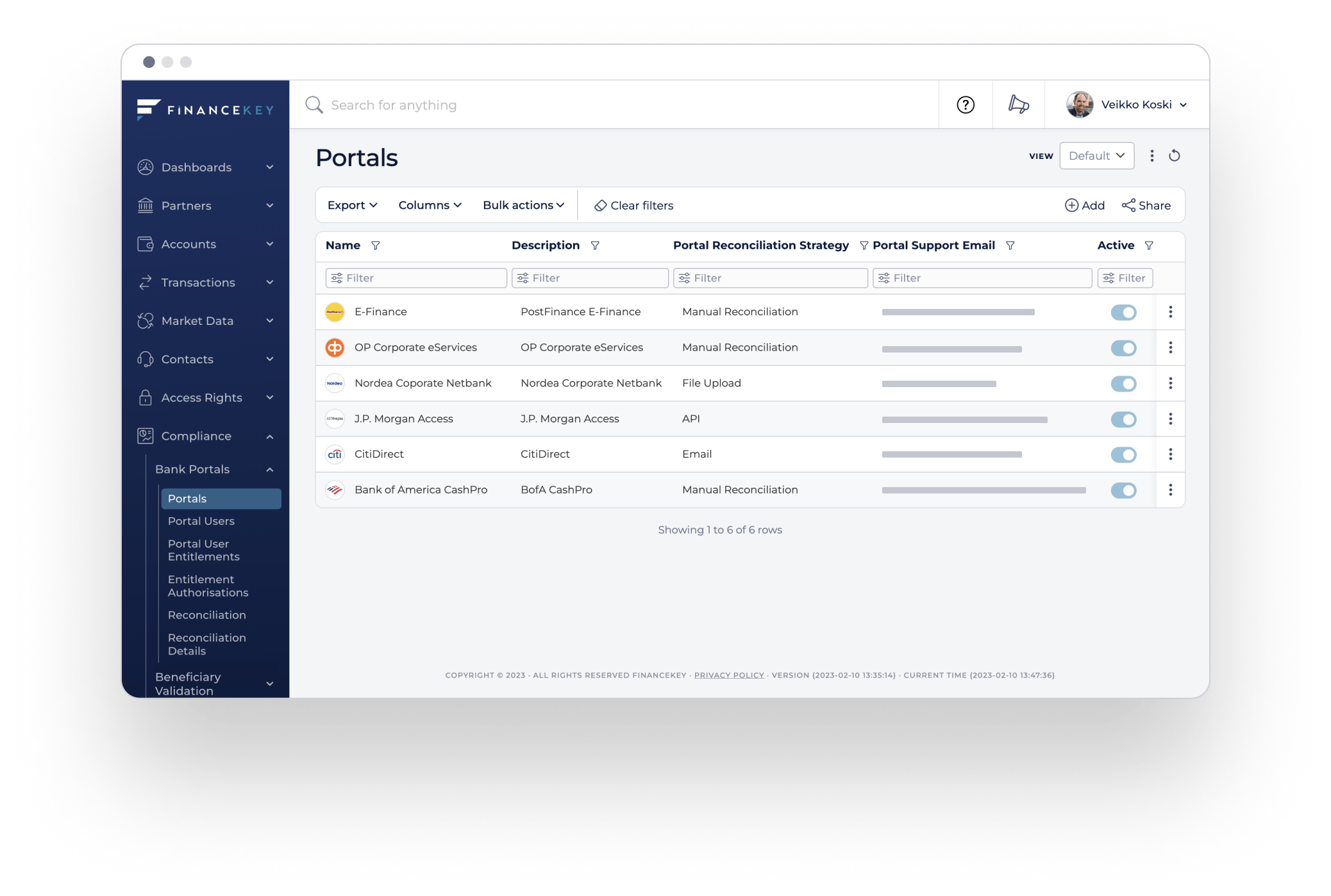 Bank Portal User Entitlements
Worried about potential security breaches and the associated risks?
Our Identity and Access Management (IAM) tool is here to help monitor and manage multiple identities and access levels to e-banking and other portals.
Cash & Liquidity Management
Automated liquidity dashboard & real-time cash visibility
Instant insights into liquidity for smarter decision-making and to maximise return on cash. Bank balances, investments & wallets in one source.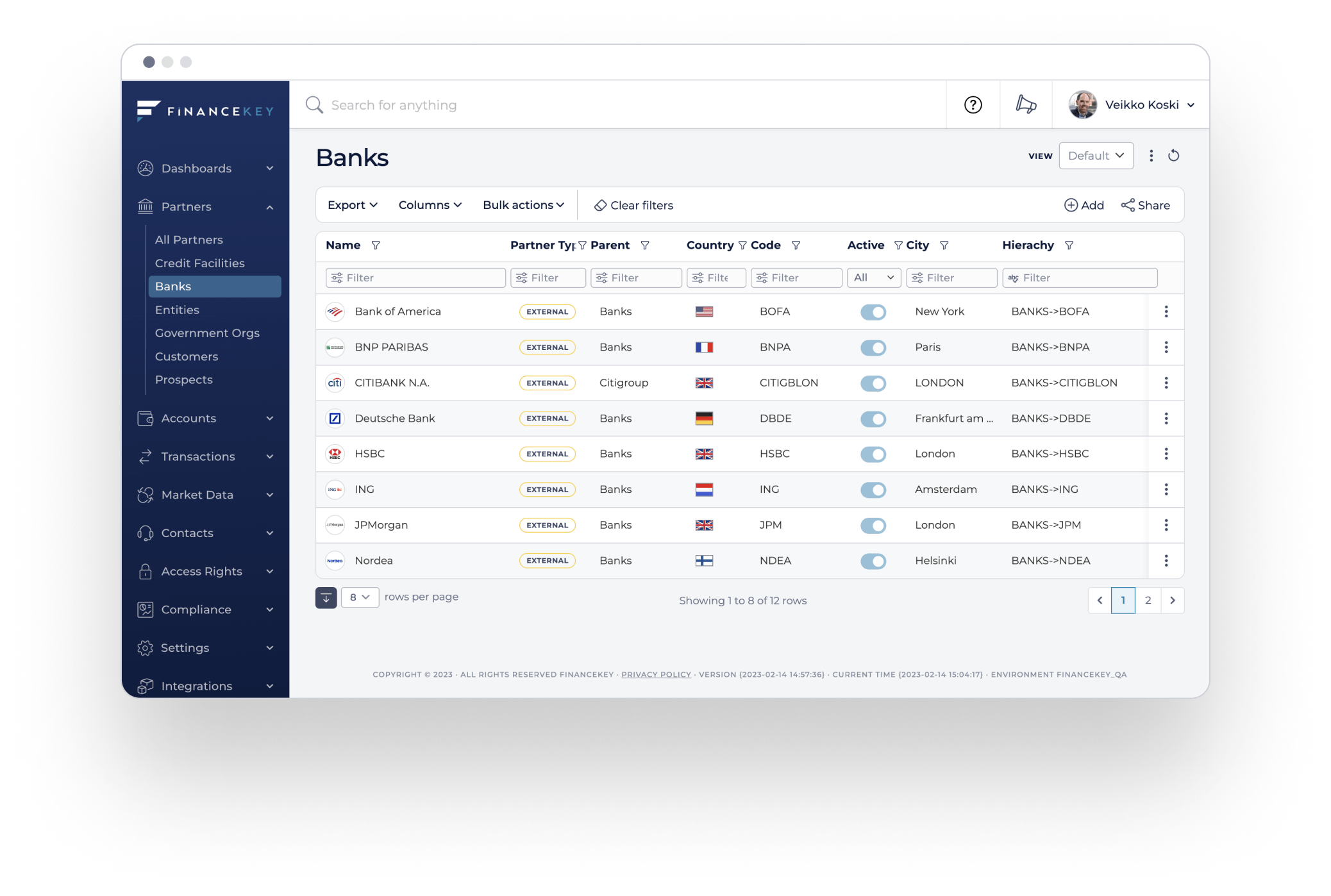 Smart Bank Account Management
Gain full visibility to bank accounts, signatory rights, bank fees and data exchange
Single repository of all bank accounts & automated bank account data exchange between ERP, TMS and other systems providing complete control.
Simplified Connectivity
Easy integrations & dashboards to monitor connectivity
Easy integrations to +1,600 banks, payment providers and other 3rd parties. Plugins to ERPs & other systems and dashboards to monitor connectivity.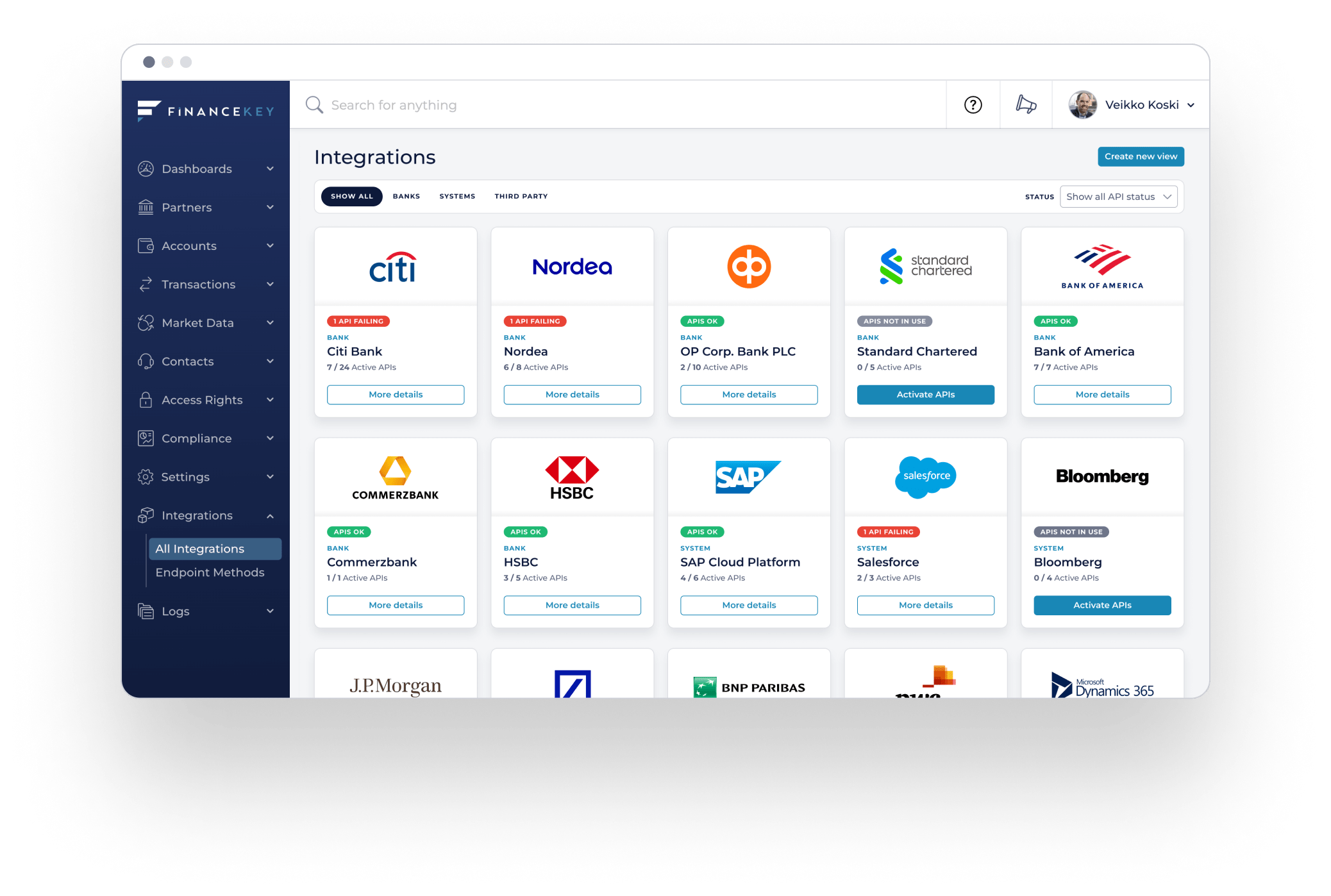 Centralised Payment Hub
SINGLE PORTAL TO APPROVE, INITIATE & TRACK PAYMENTS
Single portal to approve, track & manage payments, automate payment flows, configure approval workflows and process payment refunds efficiently.
Experience it in first hand
Contact Us